Kicking Off 2023 with Connections
CNSI and UCSB Development host the first Entrepreneur Mixer of 2023
February 3, 2023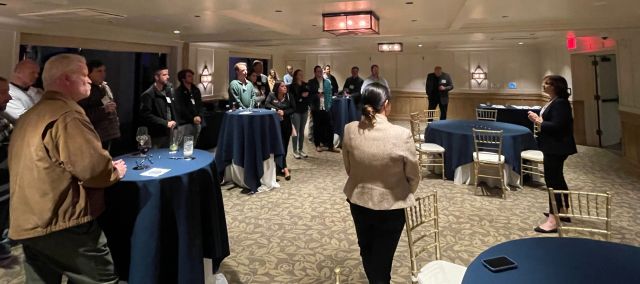 On January 26th, 2023, in partnership with UCSB Development, CNSI hosted the first Entrepreneur Mixer of the year. The bi-annual event extends invitations to UCSB startups, investors, and supporters of CNSI's programs along with Development's Innovator Circle, to casually meet and connect.
Deemed a successful event, there were many new introductions and connections. We heard from one startup founder that a connection they made was the highlight of the evening, and it made it fully worth attending!
We look forward to creating opportunities for startups and investors to meet and to continue to strengthen the community of innovation and entrepreneurship that exists at UCSB.